James C. Simon, Copilot, J. Miller's Crew, 835th: December 4, 2011
Jim is described as humble, unfailingly kind, and calm. These words only begin to describe James Carey Simon, a true patriarch to his family.
James was born in McKeesport, Pa., the youngest of three children of Abraham Simon, dean of the McKeesport legal establishment, and Edith Firestone, who played in the ladies' orchestra. Jim was the ultimate Boy Scout leader. He was always trying to do the right thing, eager to help a neighbor, niece or aunt. Jimmy, as he was always called, was passionate about airplanes from a young age, landing his pilot's license before his driver's license. One aunt always promised she would buy him an airplane when he was old enough. A few years later, he tried to collect. No such luck.
Jim graduated from Shadyside Academy, which he attended with his brother, Henry. In 1942, he graduated from Penn State University with a degree in English Literature.
He met the love of his life, Shirley Jaskol, of Clairton, Pa., in an elevator at the University of Pittsburgh's Cathedral of Learning. They married in Sept. 1948 and were inseparable the next 63 years -- JimandShirley was spoken as one word.
One defining event of Jim's life was serving with the 486th from May 1944 to August 1945. A daring co-pilot on B-17s, he was a true American hero, flying more than 35 missions over Germany. He received several medals including a 7 Oak Leaf Clusters to his Air Medal. He spoke often and frequently of his days in the cockpit with his crew. Asked if he made a lot of friends on the bases where he was stationed, and he responded that "you stop making friends, because not everyone comes back from a mission".
Jim was an avid golfer, often frustrated by that little white ball. He was proud of two — two! — hole-in-ones at Rancho Golf Course. He was an active member at Temple Emanuel in Beverly Hills and served on the Municipal League and city planning commissions for many years.
After the war Jim was self employed drawing schematics for aircraft electrical systems until Airlines began hiring their own staff to do this work. He also sold airplane parts and later worked in real estate appraising. An environmentalist before his time, he often rode his bicycle to work — the same bicycle — for 40 years.
---
Clifford V. Ward, Copilot, Ozier's Crew, 834th: December 4, 2011
Clifford was born on May 26, 1923 in Omaha, Nebraska to Israel and Hilma Ward. He was the eldest of five children. Cliff graduated from Benson High School in Omaha. In June of 1944 he enlisted in the Army Air Corp and was commissioned as a 2nd Lieutenant.
Cliff married Anoma Elaine Anderson at the Covenant Church in Wakefield, Nebraska on September 1, 1946. They celebrated their 65th anniversary this year. Nomy preceded Cliff in death by just two months.
Cliff and Nomy lived in Omaha until 1949 when they moved to Wakefield, NE, where Cliff built homes, both rural and in town. His construction business took them back to Omaha and then to Denver in 1957. Cliff worked on and supervised numerous construction projects in Colorado including the Federal Correctional Institute and the lodges at the Keystone Ski Resort.
Cliff will be remembered for his inquiring mind and deep thoughts. He loved to discuss politics and the economy, and he enjoyed challenges such as the design of complex spiral staircases. Cliff loved Nomy and his children and was a good provider. He taught diligence and efficiency in working, perseverance, and the importance of education and critical thinking.
---
James W. Birdwell, Tail Gunner, Brown/Crabtree crews, 832nd: November 14, 2011
James William ("J.W." or "Jim" and "Jr." to his crewmates) Birdwell, age 86, of Bastrop, Texas, passed away quietly at South Austin Hospital in Austin, Texas. Born on the 25th of March 1925 in east Texas, his family moved to the Rio Grande Valley near Weslaco, Texas when he was two years old, where he spent his childhood. He is preceded in death by his loving wife of 61 years, Norma Faye Hilton Birdwell, his mother Willie Rebecca Fuller Birdwell and father Rush David (R.D.) Birdwell, both of Weslaco, Texas, and his twin brothers Leo and Theo Birdwell of southern California.
Upon graduation from high school in Weslaco in 1944, he joined the United States Air Force and served his country near the end of WWII. Upon his release from service, he attended the University of Texas for one year where he fell in love with Austin, then finished his degree in education from Bethany Nazarene College in Bethany Oklahoma where he fell in love with Norma. They were married in 1950, and resided in Houston, Texas where he taught high school math and special education, completed his Masters Degree in Special Education, and moved to Austin in 1968 where he again taught high school. He retired from teaching in 1974. After a few more years of teaching driver's education in Austin, Seoul, South Korea and Yucaipa, California, he finally fully retired in Bastrop, Texas.
Of his many accomplishments, he most loved to build. Any house he lived in soon experienced his love for building. Jim loved people, he loved to visit, read the Bible, play dominoes, fish and hunt, and he loved his Lord. He was an amazing husband, friend, and father. He was loved and will be missed, but his family knows he is with his Lord and Savior Jesus Christ and his college sweetheart, Norma.
---
Charles R. Shirtz, 835th: November 12, 2011
Charlie was born August 18, 1923 in North Marquette, the section affectionately known as "the Swamp", a son of Uriah John and Anna (Novak) Shirtz. He was raised in "the Swamp" and was a 1942 graduate of the Graveraet High School. He entered the US military during World War II, serving in the 8th Army Air Force with the 486th Bomb Group.
Following his honorable discharge, he returned to Marquette and married the former Elizabeth June Lompre on November 24, 1945. Charlie and his new bride moved to Seney where he was employed with the Michigan Conservation Department (now DNR), operating the Fox River Trout Rearing Station. The job lasted two years with long hours and duty hours 24/7. Charlie and Betty moved back to Marquette and he continued employment with the Department of Natural Resources at the Marquette Fish Hatchery, as a fish culturist.
During this time, he also enrolled in night courses studying to become an electrician. For the last 15 years of his employment with the DNR, he served as their electrician for the entire Upper Peninsula, often being called to several sites in one day. He retired in 1985 with over 35 years of service.
Throughout his married life, Charlie's greatest passion was being married and having a family. In retirement, he was able to spend more time with family while also pursuing fishing on Lake Superior, cross country skiing, hunting, and woodworking. Both he and Betty were also actively involved in 4-H club work, guiding young conservationists, craft groups, and archery teams. Charlie attended St. Paul's Episcopal Church, was a member of Richard Jopling Post #44 of the American Legion, and the DNR Retirees.
---
George Shaver, Base Engineer: November 8, 2011
George passed away at the age of 90 in Bloomington, IL.
George was a 1942 graduate of Purdue. He worked for 25 years at Westclox in Peru, IL then as director of planning and engineering for Illinois Wesleyan U. He was a deacon of the 2nd Presbyterian Church in Bloomington, scoutmaster and a board member of Peoples Hospital in Peru. he loved repairing and re-upholstering furniture and crafting woodwork. He had two children, ten grandchildren and one great grandchild.
---
Eugene Evans, ROG, Dimel Crew, 833rd: November 8, 2011
Eugene passed away in Owensboro, KY. He is survived by his wife of 70 years, three sons, a daughter, 12 grandchildren and 6 great-grandchildren.
Eugene bailed out on November 10, 1933 and survived to complete his tour. After the war he spent his career in the grocery and lumber business. He was an elder in the First Christian Church and enjoyed building furniture.
---
Edward B. Tapscott, Mechanic, 832nd: 04 November, 2011.
[No Obit]
---
George V. Cohlmia, Navigator, Fuller's Crew, 834th: October 2, 2011.
[no obit]
---
William J. Cusack, Squadron Navigator, 834th: September 25, 2011
William Joseph Cusack born June 27, 1918, resident of Antioch, passed away at age 93 after a long and rewarding life.
"Bill," to those who new him, was born in New York. He served the 834th as a squadron navigator and achieved the rank of Captain, flying 30+ missions. An accountant and comptroller for Chevron Oil Co. for over 35 years, William transferred to California in 1969 and settled in the San Francisco Bay Area. Later in life, he often enjoyed a round of golf at Diablo Hills Golf Club in Concord. He is survived by four of his children, 14 grand children and 7 great grand children, who will lovingly remember him. His beloved wife of 50 years, Cecelia, passed in 1993. His first born, William F. Cusack, passed away in January of this year. William was a kind and generous man who always put family first.
---
Robert L. Crews: Gunner, 834th: September 21, 2011
Bob was with the original 9th Anti-Submarine Squadron. A clerk who counted running the film projector during training classes while the group was stationed in Miami. He later worked in S2 when the group was stationed at Station 174. Bob later applied for combat duty and was assigned as a gunner. He flew 17 missions before being shot down on his 18th mission on April 7, 1945 while flying with the Krenz crew.
Following his combat career, Bob worked with the Miami police department. He became their expert in counterfeit crimes. He would go on to conduct training for other law enforcement agencies, including the FBI. In addition to his work in law enforcement, Bob operated a side business as a charter aircraft pilot. While most of his business involved flying customers to the Bahamas, Bob also flew through out the US. He was a multi-engine rated pilot. In addition to his home in the Miami area, he also had a home at an airpark in Live Oak, where he maintained a Cessna 172. Due to his heart condition, he couldn't fly in later years unless he had a licensed back-up pilot.
Bob was a proud member of the 486th Bomb Group Association and made every effort to attend reunions.
---
COL Theodore R. Dale, Pilot, 835th: September 9, 2011
COL Theodore R. Dale USAF (ret), 93, of Alexander, AR, made his Last Flight on 9-Sep-11 at 15:12 hours, passing peacefully at his home surrounded by love. During his 30 year military career Col. Dale logged over 4,500 hours in 33 unique aircraft including the Boeing B47 Stratojet Bomber and the B17 Flying Fortress. Ted was a US Army Veteran of WWII, and a US Air Force Veteran of the Korean and Vietnam Wars.
Late in life new love came to Ted when he married Dee Brazil Dale on September 26, 2004. Ted and Dee traveled extensively, volunteered generously and lived life to the fullest: For his 92nd birthday, Dee arranged for Ted to pilot a World War II vintage AT-6 Trainer airplane at the Carlisle airstrip.
Dee in remembering their life together said: "What a glorious and wonderful day when Ted unexpectedly walked into my life. Little did I know this gift of his precious being would bring such joy and blessings of unconditional love. I will always treasure his words, "I've found you at last" and I will hold him in my heart forever.
Ted was an officer and a gentleman in every way and was loved and cherished by his many friends, colleagues and fellow airmen.
COL Dale was born 12-Mar-1918 in the hills of Eastern Kentucky, the seventh child of ten children of Alfonso and Mary Stafford Dale. His father ran the train that hauled the coal out of the mines. In 1922 the family moved to a 180 acre farm in Stockdale, Ohio when Ted was four years old.
He graduated in 1941 with a degree in Education from Ohio State University and received a US Army Reserve Commission as a 2nd Lieutenant in Field Artillery.
WWII: Ted enlisted in U.S. Army on 1-Jul-1941 near the beginning of American involvement in WWII, and served for two years in the European Theatre. In 1943 he transferred to the Army Air Corp and trained as a pilot on the B-17E Bomber. He was assigned to 835th, flying 3 bombing missions before the war ended. His next assignment was to the Army of Occupation as Squadron Commander at the US Air Base in Erlangen, Germany. In 1948, after Stalin instituted the Berlin Blockade, Ted flew the C-47 Skytrain ("Gooneybird") "24/7" during the Berlin Airlift supplying food and supplies to the now stranded West Germans,
Ted married Ilse Hirschmann on March 26, 1948 in Germany. To this union were born two beautiful daughters, Cherry Dale Daugherty and Terry Dale Lutes. Ted's military career took him and his family around the world beginning in Germany with the girls attending American schools.
Korea: From 1951-1953, Ted was assigned to Joint Task Force-3 to document the Atomic Bomb Tests in the Eniwetok Atoll (Marshall Islands) in the Pacific Ocean. The documents were only recently declassified as top secret.
B-26 and F-84 Platforms: Following 6 months of training at the Air Command and Staff School in Alabama Maj. Dale was ordered to Osan Air Base in South Korea in July of 1953, assigned to the Fifth Air Force flying the B-26 Night Intruder, a twin engine bomber. Among COL Dale's most dangerous missions was the flying of 'time and distance' nighttime, low-level bombing and strafing missions. It was during his Korean War service that COL Dale learned to fly the F-84 fighter jet.
Korean Armistice Commission (1954-55): During the Military Armistice Commission hearings, COL Dale was assigned as chief administrator for all Commission meetings. His base camp was in the 'Apple Orchard', 20 miles from Panmunjom. The meetings were attended by the Chinese, North and South Koreans and representatives including US Air Force, Navy and Army Translators and stenographers reported to COL Dale. He was responsible for transmitting minutes of the meetings, about 40 pages each night to the office of the President.
During the hearings, COL Dale traveled 20 miles in winter weather by Willis jeep from base housing to the meetings. By the time he returned to base at night, Ted recently shared with friends that all of the food was gone. "I lost 15 pounds and the road we traveled was a narrow dirt road, rutted and filled with potholes. On the way we used a shotgun to shoot pheasants. We accumulated 11 with plans to have a feast, but when we asked the cook to prepare them we learned that they had been fed to a group of dignitaries from the U.S."
Strategic Air Command 1954-1965: COL Dale was assigned to the Strategic Air Command, as Wing Commander and was stationed in the US to fly the new B47 Stratojet throughout the Cold War for 11 years.
1965-1968: One of COL Dale's most demanding assignments was as Deputy Director of Programs for U.S. Air Force in Europe for three years.
Little Rock AFB 1968-1970: Ted's Air Force career culminated with his service as Base Commander of the LRAFB, Jacksonville, Arkansas, retiring on 1-Aug-1970: COL Dale flew the KC-135 tanker and in March of 1970, the headquarters of the 64th Tactical Airlift Wing arrived and took over duties as the base's host unit. Along with the 64th came the 4442nd Combat Crew Training Wing. Colonel Dale supervised the arrival and implementation of the now famous C-130 Hercules, a small, agile transport plane, which continues to serve the needs of the U.S. Military around the world.
After 30 years in the Air Force, he became a Real Estate Broker retiring in 1982. Ted attended church at St. Stephens Episcopal Church in Jacksonville.
COL Dale lived a truly amazing life and participated in the evolution of fixed wing aircraft between 1941 and 1970.
---
George Ross, Flight Engineer, 834th, 19 August 2011
George, of Mustang, OK, was born June 2, 1923, in Dallas TX.
He 25 missions over Germany. On his final mission his crew made a crash landing in a potato field in Belgium. He enjoyed many years of retirement after a career with the FAA.
---
Frank L. Basoli, 833rd: August 12, 2011
Frank, 90, of Framingham, MA, passed away on August 12, 2011 at St. Patrick's Manor in Framingham. He was the beloved husband of the late Dorothy M. (Campbell) Reed Basoli, who passed away on Jan. 28, 2011, and with whom he shared 41 years of marriage. Born in Milford, the son of the late Luigi and Rosa (Villa) Basoli, Frank was raised and educated in Framingham where he graduated from Framingham High School. He enlisted in the United States Army on August 11, 1942 and served with the 833rd Bombardment Squadron.
After being honorably discharged on November 4, 1945, he returned to Framingham and began working for the Perini Corp. before becoming an automobile inspector for General Motors in Framingham from where he retired after 30 years of service. He was a proud member of the United Auto Workers of America, the Christopher Columbus Mutual Benefit Society of Framingham, and the Framingham V.F.W. Frank truly enjoyed being a resident of Hastings House in Framingham where he coordinated a multitude of social events and enjoyed playing bingo and bocce.
Above all else, he was dedicated and devoted to his beloved wife, children, grandchildren, and all those who he shared a wonderful friendship with
---
Paul A. Lyon, Pilot, 835th: June 14, 2011
Paul A. Lyon of Gregg Hill Road (Ethan Allen Residence, Burlington) passed away after a long battle with Alzheimer's disease. Born in Montpelier on September 4, 1923 he was the son of the late Hugh and Ruth (Prescott) Lyon. He married the late Martha Perry of St. Albans on September 20, 1945 after completing military service as an Army Air Corps pilot in WWII.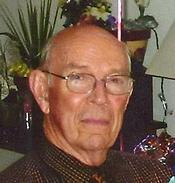 Paul graduated from BFA St. Albans in 1940 and continued his education in engineering at Norwich University. He left Norwich in his sophomore year to fly B-17 Bombers out of Sudbury Field in England in the 486th Bomb Group, 835th Bomb Squadron. He completed 30 combat missions over Germany earning 4 Air Medals before returning to Norwich where he graduated in 1947 as a Mechanical Engineer.
Paul worked for 36 years at General Electric as a project engineer on the Vulcan Gun. His many friendships over that time have been a comfort through the years. He was a gentleman of character with a strong sense of family and tradition. He was a member of Franklin Masonic Lodge #4, a member of the Waterbury American Legion Post 59 and the Burlington Elks Club.
He was gentle in nature and committed to fairness and integrity. He would often talk about playing his silver slide trombone in Sterling Weeds Imperial Orchestra, driving the Lyon Family 1925 Model T Ford and maintaining the family farm, Lyonhurst, which has been in the Lyon Family for 7 generations. He always took time for his family and enjoyed life through maintaining the family homestead, hunting, skiing, boating and vacations at camp on Hathaway Point.
Paul was predeceased by his wife Martha in 2004 and his daughter Susan L. Dauphin in 2006.
---
Lavelle Kile, NG, Kurbjun Crew, 832nd: August 4, 2011
Lavelle passed away in Zachary, LA.
He was the valedictorian at Kisatchie LA High School where he also played basketball on a dirt floor.
Lavelle served in the USAF for 25 years and retired as a Master Sergeant. He then worked for the postal service for 17 years. He proudly flew the flag daily.
He enjoyed his family of two children and two grandchildren, bass fishing, LSU, gardening, bluegrass music, and dominos. He was a deacon at Calvary Baptist and Homewood Baptist Churhes in Alexandria, LA.
---
Chelsey Calvin "Cal" Miller, BG, Dimel Crew, 833rd: June 2, 2011
Cal passed away in FT Wayne, IN. Cal was born a twin.
When the Dimel Crew was forced down, Cal was listed as MIA, but returned to Station 174 with a broken leg.
Following the war, Cal used the GI Bill to get an agricultural degree from Purdue then worked as the agricultural agent in Henry County. He was also an early morning DJ on the New Castle radio station. he later worked for the Soil Conservation Service. he retired as an associate vice president of the Federal Land Bank of Louisville, KY. He was a member of the Pleasant Hill Church of the Brethren. He enjoyed flying, woodworking and being with his family. He is survived by two daughters, four grandchildren and one great grandchild.
---
Edward E. McReynolds, TG, Conner Crew, 833rd: May 12, 200
Edward died in Dothan, AL.
---
George W. Holdefer, Pilot, 833rd: March 10, 2011
George was born in Baltimore and raised near Patterson Park. His father was an engineer for the American Can Co. His mother was a housewife and mother.
George graduated from the Polytechnic Institute in 1942 and enlisted in the Army Air Corps and trained to be a pilot. On his 21st mission on January 21, 1945, his aircraft was damaged and George was forced to leave the formation. The German KU (Kriegsgefangene US) report was finished off by as many as three Bf109s. All crewmen successfully bailed out and were taken prisoner. George, and his copilot, Ted Odell, managed to nurse their plane long enough to complete their bombing run at the lead of the formation before leaving formation.
The crew hid in a barn overnight. They were captured the following day and held by the Luftwaffe in Offenburg. They were imprisoned in STALAG Luft XIII near Langwasser-Nürnberg.
---
Louis C. Broughton, Radar Technician, 832nd: February 23, 2011
Louis, of Country Club Place, died at Harrington Memorial Hospital after an illness. He was 90 years old. He leaves his wife of 65 years, Mildred (Edwards) Broughton; three sons William of Sturbridge, Richard and his wife Robin of Sturbridge, Robert and his wife Marie of Southbridge, four grandchildren Meg, Melissa, Greta, Charlie, sister Mabel McGrath of Vero Beach Florida and several nephews and nieces. He was pre-deceased by his daughter Linda Broughton and two sisters Eleanor Novak and Harriet Jackson.
He was a US citizen born in Canada, the son of Harry and Jessie (Kmetz) Broughton and lived in the Southbridge area for many years.
He received his education from North Carolina State University and Lowell Textile School for textile manufacturing. He was a radar technician serving with the 832nd Heavy Bombardment Squadron. He was President of Westwood Textile Incorporated in Southbridge, retiring in 1990.
He enjoyed spending time with his family, cross-country skiing, traveling, and was an avid Red Sox fan. He served many years on the Board of Directors at Southbridge Savings Bank and Harrington Memorial Hospital. He was also a Trustee of the YMCA. He was a longtime member of the Elm Street Congregational Church and The Mighty Eighth Air Force Historical Society.
---
John Bascom, ROG, Patterson Crew, 834th: January 23, 2011
John passed away in Boise, ID. He was born on a ranch near what was later the lower Grand Coulee Dam. John's dad died when he was 11. He moved to Cul-de-Sac, ID, to live with an aunt. There he helped in her Standard Oil Business and on her ranch. He was student body president and played basketball in high school.
In addition to flying 32 missions, he managed the base basketball team. After the war he got a business degree at the University of Idaho. He ran a gas station in Lewiston, ID, then worked as an instrument mechanic for the Potlatch Corporation for 26 years and part-time for the local newspaper.
He was active in little league baseball, helped build their fields, and the baseball stands at Lewis and Clark State College.
He was a skilled calligrapher. In retirement he hiked, danced, played golf, volunteered at the Elks Hospital. He is survived by two children and three grandchildren.
---
Morris D. Robley, Gunner, Paynter Crew, 834th: January 16, 2011
Morris was born on November 12, 1923 in Frankfort to the late Omar and Alvina Robley. He graduated from Frankfort High School in 1942. Following graduation Morris served in the Eight Air Force in Europe during World War II. After returning from military service Morris became an owner of Shanklin Hardware and later retired from The Farmers Bank in 1988 after 25 years of service. He is a life member of the American Legion Post, Moose and Elk lodges. Following his retirement Morris served on the Board of Directors of Fairway Village, Largo, Fla., and was active in the Eight Air Force Historical Association, 486 th Bomb Group.
Preceding him in death was his daughter, Susan Robley Miller.
Morris is survived by his loving wife of 66 years, Jeane Shanklin Robley; a son, Richard; three grandsons and five great-grandchildren
---
Harry Alvin Paynter, Sr, Pilot, 834th: January 07, 2011
Harry was a retired Air Force Colonel and former president of the Gas Appliance Manufacturers Association. He died from complications of Alzheimer's disease in Brenham, Texas.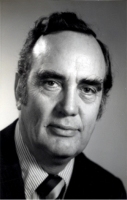 By the virtues of hard work, good will, and loyalty he made the most of a life with a rough beginning. He was born July 22, 1923 in Miami, Arizona. He lost his mother to tuberculosis when he was five. He was moved frequently as his father followed whatever depression-era work he could find. In one school year he was moved eight times.
At the age of 13, he settled himself in Walters, Oklahoma, to work as a hotel night-bellboy for room, board and tips and to attend public school where he met his future life mate, Betty Wilkins. The summer of his 14th year he set off alone to see the World's Fair coming together in San Francisco, hitchhiking and, for one leg, "riding the rails," that is, jumping aboard a railroad freight car.
After graduating from Walters High School he worked as a roughneck in the oil fields, and as soon as possible he joined the U.S. Army Air Corps. The 18-year-old Paynter was thrilled that actor Jimmy Stewart was one of his flight instructors. He became a pilot in the Eighth Air Force, flying a B-24 and later a B-17, out of Sudbury, England to bomb Nazi war-machine manufacturing and transportation targets.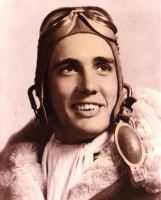 On his final mission his B17, "American Beauty," was hit hard by Nazi anti-aircraft fire, or FLAK. With a damaged plane, three engines out, and a severely wounded crew member, Paynter flew out of enemy territory. He gave his uninjured crew the option of bailing out or staying aboard as he tried to land the crippled craft with the injured crew member. They all opted to stay aboard, trusting the sturdy plane and Paynter's skill. They found an airstrip in newly-liberated Belgium by spotting and following allied planes into the heavy cloud cover, and landed safely.
After his war duty he married Betty and attended Oklahoma A&M (now Oklahoma State University) on the G.I. Bill, living in "Veterans Village," a town of sorts, made up of acres of plywood cabins for college-enrolled, returned-WWII service members and their families. He earned the American Bankers Award in 1947 and graduated in 1948 with a BS in business.
After college he joined the newly created U.S. Air Force to fly in the Berlin Airlift, taking food and provisions into the city during the Russian ground blockade. He remained in the Air Force until he retired as a colonel in 1970. He earned his MBA at Harvard University in 1954.
Among the highlights of his Air Force career, he served as assistant Air Force attaché in Karachi, Pakistan, 1958-60. In this position, then-Major Paynter was asked by his government to arrange a take-off strip in the north of the country for the U-2 spy plane flown by Francis Gary Powers. When Powers' plane went down in Soviet territory, Paynter successfully defended himself against efforts by some in the CIA to portray him as a rogue operator and to have him take the fall for the diplomatic disaster.
On being transferred to Washington, he and Betty bought their first and only house in Arlington and moved their family in on January 20, 1961, JFK's Inauguration Day. That day's heavy snow made this particular move more memorable than many in his career. Among his Washington-based duties, he taught future military attachés in the old Main Navy Building, one of several temporary structures built on the Mall for World War II use.
He served as Air Force attaché in Quito Ecuador, 1965-67 where he is credited with a decisive role in foiling an attempted military coup of the government. In 1967-68 he was professor of aerospace studies at Dartmouth College. He returned to Washington to attend National War College at Ft. McNair. After service in Vietnam, he retired from the Air Force in 1970.
For his military service he was awarded the Distinguished Flying Cross, the Air Medal with three oak leaf clusters, the Purple Heart, and the Joint Services Commendation Medal with oak leaf clusters by the U.S. Government. The Ecuadorian Government awarded him the Abdon Calderon medal and named him an honorary command pilot of the Ecuadorian Air Force.
In 1970, he joined the Gas Appliance Manufacturers Association (GAMA) as managing director and moved its headquarters from New York to Arlington where he recruited, organized and trained a new staff. He was named president in 1973. One of his most important contributions as GAMA president led to the National Appliance Energy Conservation Act (NAECA).
As the need for energy efficiency reached a critical mass in the national consciousness and states began developing varying efficiency standards for appliances, it was Paynter who conceived the idea of inviting the major environmental groups to sit down with the major relevant trade associations to draft legislation establishing mandatory national efficiency standards. It was an unprecedented effort and, when introduced to Congress, the NAECA was passed unanimously by both houses. It became law in 1987. Paynter retired from GAMA in 1988.
In retirement, Harry and Betty cruised the Potomac and the Chesapeake on their trawler, "Mandalay." They joined the U.S. Coast Guard Auxiliary, providing assistance to boaters in distress. Cruising "The Great Loop" or the more than 5,000 mile circumnavigation of Eastern North America -- just the two of them on Mandalay -- was a retirement high point.
He was stricken with Alzheimer's disease in the 1990s. In 2005, he and Betty left their Arlington home for an assisted living residence in Brenham, Texas near their eldest daughter.
He is survived by his wife of 66 years, Betty Wilkins Paynter; his brother, John Charles Paynter; his children, Harry Alvin Paynter, Jr., Steven Wilkins Paynter, Barbara Paynter Barnett, and Susan Moore Paynter; seven grandchildren and four great-grandchildren. He had a family of another sort. He is survived by one member of his Eighth Air Force crew: William Seitz, radio operator; and was survived for nine days by another, Morris Robley, gunner.