Richard W. Jones, Aircraft Maintenance Officer, 833rd: December 26, 2012.
Dick was born March 25, 1919 at Fort Sill, OK, the son of MAJ Leland H. and Nora Smiley Jones. He grew up in East Lansing, MI and Crystal Falls, MI. He graduated from Graveraet High School in Marquette, MI and from Michigan State College in 1941 with a B.S. degree in civil engineering. He was recalled to active duty during the Korean War and was stationed at an Air Force depot in Chateauroux, France.
He was a structural steel engineer and was employed by the Mississippi Valley Structural Steel Company, Amercel Structures, the Planet Corporation and BOC division of General Motors.
He was a longtime member of the First Presbyterian Church of Lansing, having served as an elder and a deacon and played in the bell choir. He was preceded in death by his wife of 52 years, Marie Lundquist Jones and is survived by twin sons, Steven and David of Anchorage, AK.
---
Havis R. Grantham, Gunner, Dale's Crew, 832nd: November 12, 2012
Havis "Ray" Grantham, 88, died on November 12th in Wynne, Arkansas. He was preceded in death by his wife, Viola "Pete" Grantham, and daughter Connie Brown.
Ray was born on December 29, 1923 in Forrest City, AR. He was a bus mechanic and driver for Wynne Public Schools and Marion Public School. He attended New Hope Baptist Church.
Ray enlisted in the Army in 1942. He was eventually assigned to the Dale crew and flew 29 missions; flying both the B24 and B17. He was the crew's nose gunner, tail gunner and 2nd flight engineer.
During the crew's last mission, flown over Mannheim, the B17 the Dale crew was flying was hit with FLAK. Ray received wounds in his left hand and leg. His decorations include the Purple Heart and Air Medal with 3 oak leaf clusters.
His comrade-in-arms, crewmate and friend, Bob Bloch writes of Ray:
Ray was a man who truly believed in what he was doing, loved and fought for his fellow crew members. He always bought extra FLAK jackets to the plane to make an armored carpet for the bombardier, and when we flew right into a full box of chaff that someone in a high formation had tossed out, he stayed in his nose turret even thought the cracked plexiglas let the cold air in.
In Summary, Bob writes, Ray was a good man.
Bob honored his friend with an Ode to Ray Grantham.
---
Rowland Elsenbaumer, Navigator, Casey Crew, 832nd: January 20, 2012
Rowland was born and raised in Allentown, PA. in 1922. It was there that he met the love of his life Grace. They were married 65 years. Rowland proudly served his country, flying 35 combat missions. Following his years of service, he returned to Allentown where he worked for Blue Cross/Blue Shield until his retirement to Naples, FL.
---
Danny Paul Dennis: Squadron Navigator, 834th: September 28, 2012
Dan was born on November 17, 1923, the first child of Ledger Paul and Elsie Bailey Dennis in DeRidder, LA; and died on September 18, 2012. Dan graduated from French High School in Beaumont and was Valedictorian of the Class of 1941. While attending Lamar University, his studies were interrupted by World War II. Dan started his combat tour with the LT Patterson crew, 834th, as their dead reckoning navigator, then became the pin point navigator as a member of LT Unger's lead crew. The "Long Tall Texan" had the distinction of working with LT John Belay in leading the 8th AF on it's first combat mission of 1945 on January 1st. He was awarded the Distinguished Flying Cross and Air Medal with four oak leaf clusters.
After being discharged from the USAAF, he resumed his college work, earning a BBA in Accounting from Lamar University and completed his CPA before entering a long and satisfying career in various Accounting arenas. He retired as Internal Auditor for Lamar University in 1986.
Dan's primary loves were his church, Westgate Church of Christ, and family. He displayed responsibility, commitment, and follow-through. These qualities were balanced by a lighter side and a wry sense of humor. Requisites for a full life have been summarized in this way: 1) Deep love and friendships, 2) Meaningful work and 3) Passion for something larger than oneself. Dan's life was full, as those who watched him live, will witness. Dan served as a treasurer for the 486th Bomb Group Association for many years.
Preceding him in death were his parents; his son, Dan Michael, CPL, USMC; and his brother, Jimmy.
---
Gustave Nathan, Operations Office, 486th: September 26, 2012
obituary pending
---
Anthony Lepore, FE/Top, Casey's crew, 832nd: June 25, 2012
[no obit]
---
Arthur "Dumbo" Dembowski (Dunn), co-pilot, Seaburg's crew, 832nd: June 13, 2012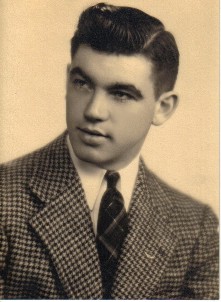 LTCOL Arthur L. Dunn (formerly Dembowski), USAF (ret), died on June 13, 2012 after a brief illness. Art took an early interest in planes and worked for Page Airways in Rochester, NY at the age of 12. Arthur was a decorated Air Force Pilot and WWII Veteran who flew B17's during his service in the European Theatre of the war.
He attended Buffalo State and worked as an Industrial Arts teacher for 35 years in East Rochester, NY. Art stayed active in Air Force reserves, retiring at the rank of Lieutenant Colonel. He is survived by 7 of his 8 children and 20 grandchildren and one great-grandson.
---
Howard L. Robinson
Howard Robinson was born March 10th, 1924, and passed away on Tuesday, June 5th, 2012 in Bastrop, LA, at the Cherry Ridge Nursing Home.
A retired engineer for Louisiana Gas, Robbie was the nose gunner on B-24 bombers. He was also a member of the New Hope Baptist Church of Monroe. Survivors include his beloved wife of over 43 years, Martha King Robinson, a son, daughter and several grandchildren and great-grandchildren.
---
Robert M. Bremer, RO/G, Beard Crew, 835th: May 22, 2012
Robert was 86 years old. Born in Philadelphia to John and Margaret Wolfinger Bremer. Bob attained the rank of Technical Sergeant. He retired from Copperweld Steel Company where he was employed as a Steel Salesman.
---
William N. Murton, Gunner, Yockem's Crew, 833rd: May 18, 2012
Bill, 90, of Luther Ridge, Pottsville, died at Schuylkill Medical Center-South Jackson St. He was born October 10, 1921 in Silverton son of the late William E. and Esther Wetzel Murton and attended Pottsville High School. He served on the Yockem crew, 833rd, as a gunner. He later went on to serve in the U.S. Air Force where he served during the Korean War. Bill ended his career with the Air Force during the Vietnam war attaining the rank of Senior Master Sergeant.
Bill was a member of Trinity Lutheran Church, Pottsville, Air Force Sergeants Association, 486th Bomb Group and the Disabled Veterans Association.
He was preceded in death by 2 brothers, Joseph and Lester; 2 sisters, Esther Adams and Elizabeth Gauker. Surviving are his wife of 68 years of marriage the former Mary A. Shaw: a son, William J. Murton Sr., and his wife Patricia, Charleston S.C.
---
Edward A. Wallace: April 12, 2012
Edward was born on July 20, 1918, in Waggoner, Ill., the son of William C. and Alma Grace (Dailey) Wallace. He graduated from Litchfield High School in 1937, in Litchfield, Ill. While stationed at Truax Field in Madison, he met Pearl S. Erickson from Morrisonville. They were married at Delray Beach, Fla., where he was later stationed. Later transferred to Station 174, Sudbury, Edward served as Second Lieutenant with the 486th Bomb Group in England. After returning to Madison, he served in the U.S. Air Force Reserves, retiring as Lieutenant Colonel. Edward worked for 34 years at Oscar Mayer as a design engineer. He and Pearl traveled to Norway, Germany, England, Hawaii, Alaska, and spent many winters in Florida. Edward was a member of Holy Cross Lutheran Church, East Side Businessmen's Club and the VFW Post No. 7591.
---
Daniel J. McGowan, Communications Section: April 7, 2012
Dan passed away at his home in Atlantic County on April 7, 2012 after a courageous battle with lung cancer.
Dan was born on April 14, 1925. He was a first generation American. His parents immigrated from Donegal and County Mayo, Ireland. Dan grew up in Philadelphia and attended St. Dominic School. In his senior year of high school, he enlisted in the Army Air Force hoping to fulfill his dream of becoming a pilot. Always patriotic, Dan served in communication section with the 486th, supporting the air offensive in Europe, Normandy, Northern France, and Rhineland. During his service he was decorated with "European Service Medal with six bronze stars".
Shortly after returning home from the war, he met his beloved "Kitty", and they were married in 1947 and settled in Somerton, Philadelphia to raise their four children. After raising their family, they enjoyed retreating to their summer home in Ocean City, where they created loving memories with their grandchildren. Dan and Kitty celebrated their 50th Wedding Anniversary in 1997, shortly before her passing.
Dan was always industrious working two jobs to support his family. Initially, he worked as a line leader building passenger railroad cars until he joined the Thomas M. Durkin Company where he worked as construction superintendent from 1960 till his retirement in 2003. Although in his 80's, he was not a man to be idle, working part-time as a delivery driver to support his passion for flying. Dan loved to fly his Mooney airplane, often taking several trips a week to see family, friends, or traveling to his favorite breakfast spot in Cambridge, Maryland. He regularly flew his plane to his 486th Bombardment Group reunions and was proud of his status an "Octogenarian" private pilot.
In 2006, Dan moved in with his son's family, building a cottage on the river where he enjoyed boating, cookouts, and meeting friends at the local diner. Dan was preceded in death by his wife, Catherine Durkin, his daughter, Kathy Guckin, and his dear friend Mary Dwyer.
---
Richard D. Allbright, Pilot, 835th: March 22, 2012
Richard, 87, of Fall Street, Seneca Falls, died Thursday, March 22, 2012, at his residence, surrounded by loved ones.
Dick was born in Hinsdale, IL. on Nov. 17, 1924, the son of the late Rufus D. and Mildred Lauer Allbright. He was a graduate of Lyons Township High School and had attended Lyons Township Junior College in Western Springs, Ill. Dick was a 1st pilot with the 835th, and often flew "Oh, Miss Agnes", which he was flying the day he and his crew were shot down. He was a Prisoner of War during the final few weeks of the war. He returned to active duty during the Korean War.
He had resided in Seneca Falls since 1972, previously living in Illinois, Massachusetts and Michigan. He was retired from the former Guaranteed Parts of Seneca Falls where he was National Sales Manager. He was a member of St. Patrick's Church, Seneca Falls, the Seneca Falls Elks Lodge No. 992 and the Seneca Falls Knights of Columbus, No. 222. Dick, along with his wife Joan, had been active in the annual Seneca Falls Senior Follies. He also donated his time to the Meals on Wheels program and spent time singing on a regular schedule at both Seneca Nursing Home and Huntington Living Center, both in Waterloo. Dick enjoyed traveling, making wine and gardening. Dick volunteered for years as financial manager at St. Patrick's Church in Seneca Falls.
---
John M. Savarese, Radio Operator (HFDF), 832nd: January 13, 2012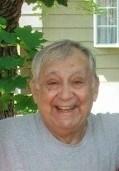 John, age 90, of Westwood, NJ, formerly of New York, NY passed away on Friday, January 13, 2012.
Beloved husband, devoted father and loving grandfather. Pre-deceased by six sisters and three brothers.
While assigned to Station 174, John served served with the High Frequency Direction Finding detachment of the 832nd BS (H). After the war, he was a retired supervisor of textiles with Burlington Industries, New York, NY. Contributions in John's honor can be made to Wounded Warriors, or Ramapo Animal Rescue.
---
Bill Stewart, Ball Gunner, Lovan Crew, 834th: January 11, 2012
Bill is credited with taking the photo of the aircraft flown by the Paris crew going down in flames on November 2, 1944.
---
Russell Knapp, Navigator, Berry's Crew, 833rd: January 3, 2012
Russell Knapp's Last Flight on January 3rd at home in Manhattan, NYC, NY. COL Knapp was the navigator for the Berry crew, 833rd. He died peacefully at home at the age of 91. Russell was born May 5, 1920.
His son, Albert, writes:
Beloved husband of Bettina, who predeceased him after sixty-one years of marriage. Loving father of Albert and Charles and daughter-in-law Susan. Devoted grandfather of Emily and Caroline.
His life expressed the American experience of achievement through diligence, hard work, and an open heart to those in need. A 1940 graduate of Baruch College, he was a highly decorated World War II veteran whose courage and bravery in action over Europe were recently recognized by the Government of France which named him a Knight in the National Order of the Legion of Honor.
He graduated from the Columbia University School of Law in 1947, where he was editor of the Law Review and then went on to an extraordinary career in law and business, as Partner of the late Senator Jacob Javits in the law firm Trubin, Sillcocks, Edelman and Knapp.
Despite his own success, Russell Knapp never forgot the obligation to help others. Without fanfare or publicity he was a major supporter of higher education and medical research. The family foundation he established will carry on his philanthropy. Through his exemplary conduct, he influenced and mentored many people. Through his charity, he helped many more who will never know his name.
Burial was at Arlington National Cemetery.