James H. Martin, Bombardier, Shaw's Crew, 833rd, 9 December 2013:
Jim, 91, died in his home in Rock Hill, S.C., on Monday, Dec. 9, 2013. He was born to the late John Hagood and Alice Irene Martin on Sept. 27, 1922, in Jacksonville, Fla. He married the late Martha Bailey Smith, his wife of 52 years, in 1946. James graduated from the Georgia Institute of Technology on the G.I. Bill in 1949 with a Bachelor of Science in Textile Engineering. James took a position with Reeves Brothers Printing and Finishing in Spartanburg as a plant chemist before moving his family to Rock Hill in 1959. There he worked his way up in Verona Dyestuffs (later Mobay then Bayer Corporation) where he retired as branch manager in 1982.
James entered military service during WWII and became and served as the bombardier for the Jim Shaw crew, 834th. The Shaw crew had the distinction of being the first crew of the 834th to be lost over the continent and had the good fortune to make an emergency landing in allied controlled Belgium. Flying "FLAK PLOW", the aircraft lost three engines and lost altitude rapidly. The pilots were able to get a second engine running to help them make a fairly smooth landing, which they did. The landed in a potato field, becoming a "SPUD PLOW." The farmer refused all attempts at reimbursement. The crew gave some girls from a local catholic school a tour of their aircraft and were later feted by the town's mayor. Years later, Jim was invited back to Belgium to commemorate his improptu visit to Wetteren, Belgiuim. After the war, he continued to serve his country in the USAF Reserves and retired as a Lt. Colonel.
James Martin was an avid golfer and a member of the Rock Hill Country Club since 1959. He served four terms as their president and was a founder of the OMEGA Club: Old Men Enjoy Golf Always! James was an active member of St. John's United Methodist Church until his death. That is where he met and married his Sunday school teacher, Mary Jean Faris Ligon, in 1999.
James was predeceased by his daughter, Marsha Knight Martin in 1995. He is survived by a daughter, grandchildren and great-granddaughters.
---
Thomas E. Mallory, MP, 1202nd MP Company: November 21, 2013
Tom, a lifelong resident of Smith County, age 89, passed away peacefully at Hospice of East Texas.
Tom was born April 1, 1924 on a farm in the Sabine community near Lindale. Tom served with the 1202nd MP Company at Station 174. Tom entered the service at Camp Walters, Texas on Feb. 19, 1943 and took MP training in Minnesota. He departed the U.S. on Oct. 9, 1943 on the Queen Elizabeth, arriving in England on Oct. 19. After the 486th returned home, Tom, left England on a troop ship on Aug. 10, 1945 en route to duty in the Pacific Theater. While at sea, V-J was announced and the jubilant troops returned to the U.S. by Aug. 17, 1945. Tom served two years, nine months, and 14 days, reaching the rank of sergeant, with separation at Drew Field, Florida.
In recent years, Tom and his wife of 66 years, Betty, attended a number of 486th bomb group reunions, including the most recent one this fall in San Antonio. Tom was a barber for decades in Tyler, Texas and owner of Tom's Barber Shop. He was also widely known as a Western Swing musician, having been inducted into the Texas Western Swing Hall of Fame in May of 2013.
Tom is survived by wife, Betty Ruth Smith Mallory and their children.
---
Bernard D. Dreiman, Bombardier, Johnstone's crew, 834th: October 1, 2013
Bernard Dale "Bernie" Dreiman, Vincennes, passed away on Tuesday, Oct. 1, 2013, at Gentle Care Nursing Center, with his family at his bedside.
Born Oct. 14, 1922, to Alfred J. Dreiman and Alice (Smithmeier) Dreiman, he married Marcella B. Mouzin on June 29, 1944.
Bernie received an associate degree from Vincennes University and attended Memphis State University. Bernie flew 35 missions and received the Air Medal and six Oak Leaf Clusters during his active duty. He continued his military service in the USAF Reserves, retiring in 1969 as a lieutenant colonel. He was employed at Tip Top Creamery (Beatrice Foods), Vincennes, IN, for 27 years serving as general manager. Bernie was a member of St. John Catholic Church, Harmony Society (past president), American Legion, 40 et 8, Veterans of Foreign Wars, 486th Bomb Group, 8th Air Force Historical Society and the Reserve Officers Association.
---
George W. Greene, 832nd: July 15, 2011
[no obit]
---
Charles D. Butler, Mechanic, 834th: July 9, 2013
Charles was born and raised in Plainfield, CT where he received his aircraft training and went to work for Pratt & Whitney. He was married in 1942 to Evelyn Butler and was an employee at P&W until he joined the Army and was sent to England as an engine mechanic in the 834th. After the war, he returned to P&W and retired after 42 years of combined service. Charlie was also a part time employee at Marlowe's Dept. Store on Main St., Manchester. He was the "Jack of all trades" person at the store and could tune a lawn mower engine, recover a torn seat cover on a chair or refinish a piece of furniture to look brand new. Charles D. Butler lived in Manchester for over 65 years and could be depended upon for help by all of his neighbors.
He will be fondly remembered by them and sadly missed.
---
Garland H. Hendricks, copilot, Berry's Crew 833rd, 8 July 2013:
LTCOL Garland H. Hendricks, 91, of Kinston died at Lenoir Memorial Hospital. Colonel Hendricks was born in Washington, Ga. on Nov. 28, 1921, the son of Burl H. Hendricks and Harriett L. Hendricks. He was preceded in death by his wife, Elizabeth L. Hendricks; daughter, Nancy L. Hendricks; and brother B.H. Hendricks.
Colonel Hendricks was was awarded numerous decorations including the Distinguished Flying Cross and five Air Medals.
Discharged in 1945, he joined the reserves and was recalled in 1951 during the Korean Conflict. After serving 26 years in the Air Force, he joined Dixon Marketing, Inc., Kinston, in 1968 and worked there for 17 years as Vice President. He was a member of Westminster Methodist Church.
Colonel Hendricks is survived by his daughter, grandchildren, great-grandchildren, step-granddaughters, step-great grandchildren, and step-grandchild
---
Wayne E. Cose, FE/Top, Mullen's crew, 835th: July 7, 2013
Wayne passed away peacefully on July 7, 2013 with his family by his side. Born on September 20, 1924 to the late Wane and Doris Myers Cose.
He is survived by his wife of 58 years, Ila Stark Corbett Cose
He earned his Bachelor's Degree at San Francisco State and retired from the Federal government as an Accountant /Auditor in 1980. He is a member of the VFW, DAV and Mayflower Decedents.
---
John E. "Jack" Keller, Sr, Gunner, Vance Crew, 833rd: June 15, 2013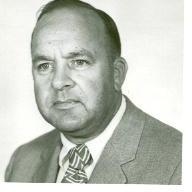 John E. (Jack) Keller, Sr., was born July 17, 1925 in Chicago. Jack was to become a salesman his whole life, from his horse and wagon milk route with Hunding Dairy at age 13 until his retirement from the family real estate business in Largo in 1988, with stops at the Chicago Herald American, The Prudential Co., the Nestle Co., WAKE Radio and WAZE Radio along the way.
In his retirement Jack enjoyed writing and often sent letters to his local paper.
He served as a ball turret and waist gunner with the Vance crew, 833rd, and flew over 25 combat missions. After wartime and postwar education at the University of Missouri and Northwestern University.
---
CWO James W. Little, (USAF Ret.), Crew Chief, 835th: April 14, 2013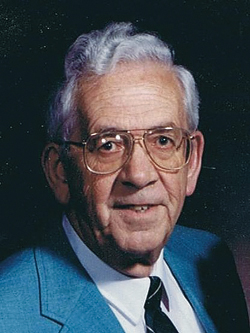 James W. Little, 89, of Montoursville, departed this life on Sunday, April 14, 2013.
Born Jan. 29, 1924 at his parents' home in Hughesville, he was a son of the late Watson M. and Beatrice (Hunter) Little. Shortly after his birth the family moved to Halls Station, where they lived until Jim completed fifth grade at the one-room school at Halls Station. The family then moved to Muncy where Jim graduated from the Muncy/Muncy Creek High School in 1942.
During World War II he served with the 835th. During that time he received 6 Battle Stars for his European Theater of Operations Medal and was awarded the Bronze Star Medal. He was discharged in October 1945.
On Feb. 21, 1946 he married the former Phyllis G. Shadduck, with whom he shared 67 wonderful years of marriage. During the next two years Jim obtained his Federal Aviation Administration Airframe and Powerplant Mechanics license; his Pilot's license; and his Ground Instructor's license. He then returned to the Air Force in 1947. During his Air Force career he was assigned to various units which flew B-17s (Flying Fortress), B-24s (Liberator), B-29 (Superfort), B-36 (Peacemaker) and B-52 type aircraft. At the time of his retirement he was assigned to 8th Air Force headquarters as Weapons System Manager for Aircraft Propulsions Systems. After leaving the Air Force he taught for 21 years in the Aviation Department at the former Williamsport Area Community College.
Jim was a life member of the 8th Air Force Historical Society and the 486th Bomb Group Association. He was also a long time member of the National Rifle Association, the American Legion, the 28th Bomb Wing Association and the National Association of Uniformed Services.
---
Adam T. Klosowski, Waist Gunner, Coy's Crew, 1 March 2013:
Adam attended Cherry Grove Elementary and completed eight years of schooling by passing his 8th grade state examinations upon completing seventh grade.
He worked on his family farm and supported himself by trapping, hunting, and fishing. Adam later moved to Chicago where he drove taxi cab. He enlisted in the US Army after the bombing of Pearl Harbor. Following training in the States, Adam was accepted into the Army Air Corps.
He flew as a waist gunner on 16 missions before his B-17 bomber was shot down over Munster, Germany. He was taken prisoner by the Germans and held as a POW in Stalag Luft IV for four months. Later he was forced to march toward the Western Front on the "Black Hunger March" in the midst of winter. He and a buddy escaped from the March and, after surviving two weeks of walking on their own and hiding, they finally ran into English troops on April 25, 1945.
Adam married his childhood sweetheart, Irene Magdziarz, on August 18, 1945. The two settled in Duluth where Adam worked for the DMI Railroad and US Steel. In 1947, he and Irene purchased a dairy farm in Sturgeon Lake where they would spend the rest of their lives. Adam subsidized their income by working road construction, as well as holding the position of township assessor; later he became Pine County Assessor.
Adam wrote "B-17 Gunner" a WWII Autobiography, and was active in speaking about his war experiences to civic groups and schools. He was fortunate to attend many reunions of the 486th and annual EX-POW conventions.
In 2010, the St. Cloud Area Honor Flight Association selected Adam to visit Washington D.C. and the WWII Memorial. Always curious, Adam loved traveling. He and Irene visited most of the U.S. as well as countries abroad. He delighted in and was proud of his family.
A true naturalist, Adam enjoyed the outdoors; through his appreciation and knowledge of it, he taught others to do the same.
His sense of humor was legendary and he was a superb story teller. Adam was the youngest of nine children born to Rozalia (Tozeweski) and Severin Klosowski, both Polish immigrants. He was born on November 4, 1920 at their home in Sturgeon Lake Township. He died at his home one-half mile from his birthplace.
He was preceded in death by all of his siblings, his son Kenneth, and his beloved wife of 62 years, Irene.
Adam will be sadly missed by his daughters, 13 grandchildren and 13 great-grandchildren
---
Charles J. Lantz, R/O/Gunner, Stevensons Crew, 835th: February 28, 2013
Charles, age 89, of Lenoir City, Tennessee, passed away at his home. He was a very devoted husband, loving father, and grandfather.
Charles received his Masters Degree from Case Western Reserve University in Cleveland, Ohio. He was a retired divisional superintendent with John Deere. Charles was a member of Central United Methodist Church in Lenoir City and the Cleveland, Ohio Masonic Lodge. He served as the radio operator and waist gunner for the Stevenson's crew, completing 28 missions.
Preceded in death by his parents, Charles and Neva Lantz; and his sisters, Ruth Oliver and Neta Dixon. Survived by his wife of 64 years, Betty Lantz and children, grandchildren and great grandchildren.
Charles was buried with full military honors.
---
William Frost, 833rd: February 20, 2013
[no obit]
---
Robert E. Vosseller, Photo Lab Tech, 834th: February 9, 2013
Robert, of Silver Ridge Park No., Berkeley Township, NJ, departed this life on Saturday, Feb. 9, 2013, while at home. He was born in Roselle Park, NJ, to May and John Vosseller. He graduated from Metuchen H.S., Union College in Cranford, and Rutgers University. He worked at Standard Oil Company in Elizabeth, NJ and Koppers Co in Newark, NJ, retiring in 1984. Robert was photo laboratory technician in the 9th AS and 834th for four and a half years. Mr. Vosseller was a member of American Legion Post No.65, and of Mount Zion Masonic Lodge No. 135, both in Metuchen, NJ. He was a member of the Union Church of Seaside Park, and also attended St. Elisabeth Episcopal Chapel by the Sea in Ortley Beach, NJ. He enjoyed playing golf, swimming, and traveling. He volunteered for ten years with his wife Dorothy, for Pet Therapy of Jersey Shore Animal Center, Brick. He especially loved his dog "Peppy", an adopted brown Chihuahua. Robert was a friendly, kind, and loving husband, and father, and will be dearly missed by everyone.
---
Mahlon W. Ellingford, Pilot, 832nd: February 4, 2013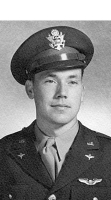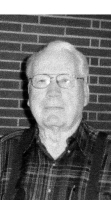 Mahlon, 90, of Idaho Falls, passed away Monday, February 4, 2013, at his home in Idaho Falls.
Mahlon was born April 17, 1922, in Ammon to Arthur Edward Ellingford and Inez Loreen Cutler Ellingford. He attended school at East Side Elementary, O.E. Bell, and graduated from Idaho Falls High School. He entered the Army Air Corps in 1942 and served as a Captain in the 832nd.
After his military service, Mahlon returned to Idaho Falls and married Barbara Ellen McNeil on January 16, 1946, in the Idaho Falls Temple. Barbara passed away May 26, 1996. Mahlon worked in the family excavating business. Later, he joined the technological laboratory as an assistant.
He was a member of The Church of Jesus Christ of Latter-day Saints. Mahlon and Barbara served missions in the Temple Visitors Center in Idaho Falls. He later served as an officiator in the temple.
Mahlon enjoyed hunting, fishing, flying, riding motorcycles and boating. He loved cars and Black Labradors.
---