---
2016 | 2015 | 2014 | 2013 | 2012 | 2011 | 2010 | 2009 | 2008 | 2007 | earlier
---
Lyle W. Roberts, Copilot, 833rd, 28 December 2015
[No Obit]
---
MGEN Homer I. "Peter" Lewis, Gunnery Officer: 21 October, 2015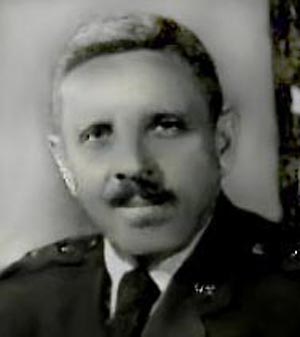 Homer I. "Pete" Lewis was born February 1, 1919 in Asheville, North Carolina to Edith Little and Homer Irving Lewis. After living in New York City area and with family in North Carolina, he moved to Texas in 1932. He attended Culver Military Academy and won a competitive appointment to the United States Naval Academy in 1938. After a year of Naval Academy, he resigned and entered the University of Texas. He was commissioned a Second Lieutenant, U.S. Army Reserve Infantry in 1940. He was called to active duty in 1941, with assignments in the United States and the European Theatre with air combat missions over central Europe in a B-17 aircraft.
In July 1941 he was called to active military duty with Headquarters Gulf Coast Flying Training Command of the Army Air Corps at Randolph Field, Texas. In September 1941 he was assigned to the 81st Materiel Squadron, 75th Air Base Group, Foster Field, Texas. General Lewis was selected for the glider training program at its inception in June 1942 and was assigned as commandant of students, 23d Army Air Forces Glider Training Detachment, Spencer, Iowa. The detachment was transferred to Hamilton, Texas, in September 1942. He was selected for the college training program in February 1943 and was assigned as commander, 93d Army Air Forces College Training Detachment at Spearfish, S.D.
In March 1944 he was transferred to Douglas Army Air Field, Douglas, Ariz., as commandant of cadets for the twin-engine advanced flying school with both Chinese and American officers and aviation cadets, the largest of its kind in the Army Air Corps.
In September 1944 General Lewis volunteered for aerial gunnery training. He completed basic gunnery school at Kingman, Ariz., and completed the officer combat gunnery school at Laredo, Texas, in December 1944, with a rating of aerial observer.
After three months as an aerial gunnery instructor at Harlingen Army Air Field, Texas, in February 1945 he went overseas and joined the 3d Air Division at Thetford, England and later was assigned to the 486th Bombardment Group, Eighth Air Force, as group gunnery officer. In this assignment, he flew combat missions over Central Europe in B-17 aircraft.
He returned to the United States in July 1945 and went to Drew Field, Fla., as gunnery officer for the 834th Bombardment Squadron. He was later transferred to Fort Sam Houston, Texas, where he was relieved from active duty in January 1946.
From January 1946 to October 1951, he held various personnel positions in Reserve programs at Eagle Pass and Brooks Air Force Base, Texas. In October 1951 he joined a group of other officers in the formation of a Reserve wing at Brooks Air Force Base and later was assigned as adjutant of the 8707th Pilot Training Wing. When the wing was reorganized in April 1953 as the 433d Troop Carrier Wing (the Alamo Wing) he became director of personnel.
General Lewis became commander of the 433d Air Base Group in April 1961, shortly after the 433d Wing moved to Kelly Air Force Bass, Texas. In January 1963 he was appointed director of materiel for the wing, after serving a short time as deputy commander.
In March 1966 General Lewis was appointed mobilization assistant to the commander, San Antonio Air Materiel Area, at Kelly Air Force Base, Texas. In April 1968 he became Reserve deputy to the commander, Headquarters Command, U.S. Air Force, at Bolling Air Force Base, Washington, D.C.
On March 8, 1971, General Lewis was nominated by the president of the United States to serve as chief of Air Force Reserve, Headquarters U.S. Air Force, Washington, D.C. The nomination was confirmed by the Senate on April 5, 1971, and he was ordered to extended active duty for four years. On March 16, 1972, General Lewis assumed the additional duty as Air Force Reserve commander, Headquarters Air Force Reserve, a separate operating agency located at Robins Air Force Base, GA. As chief of Air Force Reserve, a position he held since April 1971, General Lewis serves as the principal adviser to the Air Force chief of staff on Reserve matters. As commander of AFRES, a position he assumed March 16, 1972, General Lewis has full responsibility for the supervision of U.S. Air Force Reserve units across the nation.
Pete retired from the military service in 1975.
Pete Lewis arrived in Eagle Pass in 1950 with his family to pursue ranch, farm, and retail business opportunities both in Maverick County and Coahuila, Mexico. He also retained his close associations with the USAF Reserve. In 1971, he was nominated by the President to serve as Chief Air Force Reserve and in 1972 he assumed the additional duty as the Air Force Reserve Commander.
He was married to Dorothy Jane Lehrer Lewis for 63 years prior to her death in 2003. He is survived by his three sons: Peter William Lewis, Stephen Wayne Lewis, and William Lehrer Lewis. He is also survived by his wife, Ingrid Parkinson Lewis. They were married in June 2009. Over his decades of residency in Eagle Pass, Pete Lewis participated in every aspect of community life and held a special passion for the romance of rural South Texas and Northern Mexico. He was an active member of Redeemer Episcopal Church of Eagle Pass.
His military decorations and awards include the Legion of Merit, Air Medal and the Air Force Outstanding Unit Award Ribbon. He has a private pilot license and has logged more than 5,000 flying hours.
---
John A. Sabala, Gunner, 832nd, 27 September 2015
[No Obit]
---
William C. Dale, Jr., Pilot, 832nd, 02 September 2015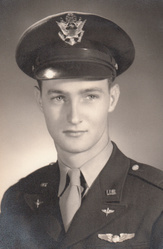 Bill, 92, of Lebanon passed away on Wednesday September 2, 2015 at the Lebanon Veteran's Home. "I am a leaf on the wind, watch how I soar".
Bill was born August 26, 1923 in Prineville, Oregon the son of William and Cora (Watson) Dale. He graduated from Waldport High School in the Class of 1942. In 1942, he began his military career and trained to fly B-17 and B-24 aircraft. He served in the 832 Heavy Bombardment Squadron (Bats Out Of Hell) and flew 44 missions in Europe, France, Ardennes, Rhineland and Normandy. After World War II, he entered the Army Reserves and attended OSU where he received his Bachelor's Degree in engineering. For several years he worked for Boeing as a Technical Writer. He was later called back to service and served as a Forward Air Controller during the Vietnam War. Bill retired from the Air Force after twenty eight years of service in 1970, receiving many medals, ribbons and commendations for his time served.
In 1970, he moved back to Lebanon where he has resided since. He was an active member of Southside Church of Christ for many years. He had many talents and activities he enjoyed such as; woodworking, inlayed woodwork, sand pictures, drawing, crossword puzzles, piloting aircraft and philanthropy. He was also a member of the 486th Bomb Group Association. He was very well known for his support and encouragement of the Lebanon High School sports programs for over forty years. He gave his life to God, country, family and fellow man. He was a wonderful role model for all of us, young and old.
Bill married Margaret "Peggy" Trombly in Portland on September 14, 1944. After nearly sixty three years of marriage, Peggy preceded him in death on May 15, 2007. Bill married P. Dayle Collins on November 14, 2010 in Lebanon. He was also preceded in death by his parents and two sisters, Betty and Dorothea.
---
Joseph G. Lombardo, 1453rd Ordnance Company, 2 September 2015.
Joe, age 91, took his Last Flight on September 2nd. Joe leaves his wife of 12 years, Athena Ulozas.
Joe was born on Green Street in Middletown, Connecticut, on August 10, 1924, to Michele and Santina Lombardo. Many of the first Sicilians that came to Middletown settled in this area of the city. Joe was very proud of his Italian-American heritage and later wrote for his master's thesis, "Green Street-The Americanization of a Sicilian Village". Many of his treasured lifetime friendships were forged in this community.
During WWII Joe enlisted in the Army Air Corp in 1942, at age 18. He was assigned to the 833 squadron of the 486th Bomb Group, Eighth Air Force, and became a Lieutenant and a navigator of the B-17. These war time experiences left an indelible mark on Joe, not only building his confidence as a student, but as a man.
Joe enrolled at the University of Pittsburgh following the end of the war. It was at the University of Pittsburgh that he met Jeanne, a native to Pittsburgh. They were married, and after graduating as a mechanical engineer, they moved back to Connecticut and built a home and loving family in Middlefield.
Joe accepted a position at Raymond Engineering, a family owned electromechanical device company in 1951. During that era it was a new age of satellite and space exploration, and Joe was fascinated. As a navigator he had a strong interest in the stars and the idea of working with instruments that would advance space exploration was a natural extension of that interest. He advanced his career at Raymond from Marketing Manager to becoming Executive Vice President of Raymond Industries before his retirement in 1981. He met many wonderful friends at Raymond, and he frequently recalled that his job at Raymond was always so interesting, it never felt like work, even including his many trips to Washington DC, Middle East and Europe.
Other business accomplishments included President of Hill Development, Chairman of the Board of Directors for Farmers Mechanics Bank, member of the Board of Directors for Citizens Bank, Economic Development Consultant for the Town of Southington, and Chairman of the Board of Directors for Bridgeport Brass Company.
Joe and Jeanne traveled extensively including a very memorable trip around the world. Joe's dear friend, Dr. Herbert Levine and his wife, Jan, would be their travel companions for many wonderful vacations and adventures enjoying gourmet foods and fine wines.
Joe had a passion for politics. He was elected as State Representative in 1956 and thoroughly enjoyed his short tenure as a legislator. During this time he fined tuned his public speaking talents while effectively presenting his position on different legislative bills. He was always poised for a lively political discussion concerning political issues. Even at 90 years old, Joe would go to the Town Hall following the close of the election to observe the results of the vote. The democratic process was always dear to his heart.
Jeanne's passing in 2002 was devastating to Joe. He had lost his wife and best friend. As life would have it, Joe met Athena, who was recently widowed, and even at 79 he was able to fall in love again. Their willingness to remarry was a real tribute to their previous marriages. Joe and Athena traveled together, enjoyed friends together and supported one another through a time in their lives that would have been very lonely, and for that we are all thankful.
Throughout Joe's life and during his many experiences, Joe collected memories, friendships and stories to tell. He enjoyed life to the fullest. He was a loving father, a wonderful grandfather and friend to many. He will be dearly missed.
---
Eugene C. Dembowski,R/O, of the Webber crew, 832nd. 28 August 2015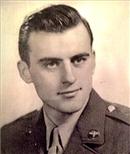 Eugene C. Dembowski 94, beloved husband of the late Lorraine Dembowski passed away August 28, 2015 peacefully at his Tucson home. He was the son of the late Stanlislaw and Zosia (Tomkowska) Dembowski. Born February 5, 1921 in Pittsburgh, PA., he was educated in the Pittsburgh school system and attended Duquesne prep school. Having survived growing up in the Great Depression of the 1930s, he was inducted at age 22 into the US Army Air Corps where he trained as a radio operator and gunner. Deployed to Sudbury, England, he flew 35 missions
He took part in major engagements such as the Battle of the Bulge and the Battle over Berlin. Finishing the war with the rank of Technical Sergeant, his decorations include the Air Medal with four oak leaf clusters, the European Campaign Medal with three Bronze Stars, The Presidential Unit Citation and the World War ll Victory Medal.
After the war, he attended Morris Business College in Hartford, CT and started what became of a long career as an auditor for the Hartford Fire Insurance Company. His job took him to many of the company offices around the country and Canada, gaining many friends and colleagues along the way. He was a devoted family man and spent much time with his wife, children and grandchildren. Every summer was highlighted by a family vacation trip either by car or in his later years, their prized motor home.
Upon retirement, he and Mom made the big move to the sunny, warm climate of Tucson, AZ. They loved going for walks or to bingo and were always unfaltering in their selflessness, generosity and commitment to their family and friends.
---
Kenneth W. Moss, Pilot, 832nd, 03 May 2015.
Kenneth W. Moss of Cambria, a businessman, died Sunday in Eastern Niagara Hospital, Lockport, after a lengthy illness. He was 95.
Born on his family's farm in the Town of Lewiston, he was a 1937 graduate of Wilson High School.
The first in his family to attend college, he earned an associate degree in dairy management from Alfred Agricultural and Technical School in 1941.
He flew 13 combat missions over Germany, as squadron commander, from his base in Sudbury, England, and was the recipient of the Air Medal with one oak leaf cluster.
Shortly before going overseas, he married Helen E. Fraser on Nov. 24, 1943, in a military ceremony with six other couples at Maxwell Field in Montgomery, Ala.
Mr. Moss worked as a health inspector for the City of Niagara Falls, then as manager of the Finger Lakes Honey Producers Cooperative.
He returned to Niagara Falls as manager of the Niagara County Milk Producers Cooperative.
He later was the director of Solid Waste for Niagara County, managing two landfills, one in North Tonawanda and one in Lockport. He retired in 1988.
Mr. Moss was a member of the Barker Community Band, the 8th Air Force Historical Society and North Ridge United Methodist Church. After his retirement, he renovated and expanded the family's home, owned since 1952.
---
Giovanni A. Cirelli, FE/Top, Center Crew, 835th. 21 April 2015
Giovanni "John" A. Cirelli, 90, of Ortley Beach section of Toms River Twsp., NJ died at the Community Medical Center Toms River, NJ.
John was born in Union City, NJ and lived in Ft. Lee, NJ before moving to Ortley Beach, NJ 30 years ago. He was a parishioner of St. Pio of Pietrelcina RC Church where he was an Usher , a Eucharistic Minister, on the Holy Name Society and a member of the Knights of Columbus.
John proudly served his country in the US Army during WWII where he became a prisoner of war and earning a purple heart.
John is predeceased by his parents Ernest and Pauline Cirelli, his daughter Linda Marcin and 9 siblings.
Surviving is his loving wife.
---
John R. Rumisek, Chief Control Officer, 486th, 25 February 2015.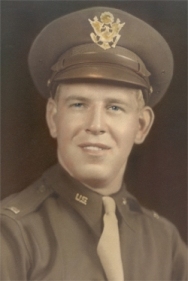 John, 94, of McCandless Township, died naturally and peacefully on February 25, 2015, attended by his children at Passavant Hospital. He was the loving husband of the late Olga Marie Rumisek and the late Helen Price Foster Rumisek
He was preceded in death by his brothers, Martin Rumisek in 1924 and Eugene T. Rumisek in 2012.
John was born June 3, 1920 to immigrant Czech parents, John and Anna Rumisek, and was raised in West Mayfield, PA; attended Geneva College where he met his future wife Olga, who was a Spanish teacher at the college; served his country as a Captain in the 486th Bombardment Group as Chief of air control operations in Sudbury, England; settled his family in McCandless; was an active businessman with Koppers Company in Pittsburgh and later a member of the Greater Pittsburgh Chamber of Commerce senior staff; and was a member of the Masonic Lodge 662 of Beaver, PA.
---
Harvey E. Anderson, TG, Allen Crew, 832nd: 10 February 2015
Harvey, of Bradenton, FL, passed away at age 86 after a short illnesses. His two surviving children at his side. Predeceased by his beloved wife, Marilynne V. Anderson; daughter, Deborah Anderson; parents, E. Robert and Edna Anderson; sister, Elaine R. Anderson.
Harvey was a graduate of Lehigh University and Past President of Rochester Coca Cola Bottling Corp., Past President of Coca Cola Bottler's Association, Past President of Tennis Club of Rochester, Past President of Racquet Club at El Conquistador and member of IMG-El Conquistador Country Club.
---
Francis C. Houston, Gunner, Martin Crew, 833rd: 24 January 2015
Francis C. Houston, a retired business owner who flew 12 missions as a B-17 tail gunner during World War II, died Saturday in the Goerlich Center in Sylvania. He was 89.
Born in Detroit, Mr. Houston received his diploma early from Cooley High School and entered the Army Air Corps.
"He wasn't old enough to go into the service when the war broke out," his daughter said. "As soon as he was of age, he went into the Army Air Corps."
Mr. Houston flew 12 missions as the gunner in the ball turret of the B-17 Flying Fortress before the war ended in 1945. He was then shipped back to the United States and was discharged.
Mrs. Cochrane said her father said little about what he did during World War II until the events that took place to honor its 50th anniversary.
"It just lifted a floodgate of information. He then talked about it all the time," she said.
Mr. Houston was among the veterans who took an Honor Flight in August, 2012, to the nation's capital to visit the World War II memorial.
"He loved seeing all of the buildings and monuments," she said.
While processing documents for Honor Flight, a congressional representative discovered that Mr. Houston been awarded four medals for valor, including the Bronze Star, but for reasons unknown had never received them.
"He finally got his medals in 2012," his daughter said.
Mr. Houston made several trips through the years to the National Museum of the Mighty Eighth Air Force in Pooler, Ga., where exhibits are dedicated to the 8th Air Force.
Mr. Houston was born June 15, 1925, to Helen and Robert Houston.
After the war, he returned to Detroit, where he met the former Bernadine Clifford at a dance on Aug. 2, 1946. They were married exactly one year later. She died on Nov. 12, 2011.
Mr. Houston joined the Burroughs Corp., in Detroit, selling business forms and other printed material. He was transferred to the company's Toledo office in 1964.
He started his own company, Creative Business Forms, in the 1970s. He sold business and invoice forms, shipping labels, and other products to small businesses.
He eventually retired and turned the business over to his son.
---
Glenn D. Walfoort, FE/Top, Fellmeth Crew, 833rd, 4 January 2015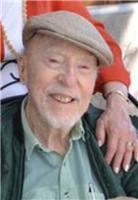 Glenn, 91, passed away in his Redding, CA, home surrounded by the comfort of his wife and children on 4 January 2015.
Glenn was born on March 10, 1923 to Glenn and Kathrine O'Neill Walfoort in St. Paul, Minnesota. He was the fourth of eight children.
Glenn served as the flight engineer and top gunner for the Adolph Fellmeth crew, 833rd. He continued serve in the USAF, retiring after 24 years of service. As a civilian, he worked as a flight navigator for United Airlines and as a park ranger at Folsom and Calaveras Big Trees State Parks.
Glenn is survived by his wife of 69 years, Margaret, children, several great-grandchildren and one great-great-grandchild.
He was preceded in death by his adult son, Glenn David Walfoort, and 2 infant children.
Internment was at FT Sam Houston National Cemetery, San Antonio, TX.
---
2016 | 2015 | 2014 | 2013 | 2012 | 2011 | 2010 | 2009 | 2008 | 2007 | earlier
---