e-Newsletter for April, 2002
In Memoriam: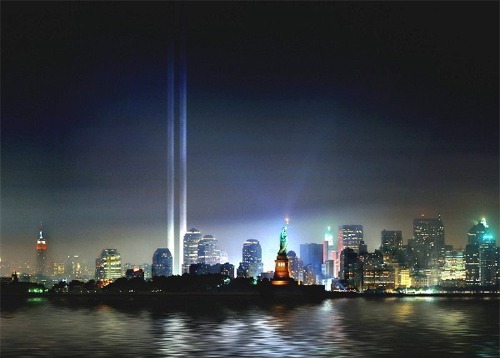 (AP photo)
Member update:
Ernest Abril, 835th: I have been informed, that Ernest died in 1952 from injuries sustained in a car accident. He was still on active duty, and serving in the desert southwest.
On TV:
Fox News will show the B24/17 documentary on April 14th at 8:00pm EST on the CABLE Fox News Channel. It will be listed as "War Stories" narrated by Oliver North.
Books:
The Mighty Eighth War Manual by Roger Freeman is now in your bookstore, or available online through your favorite book seller. This book is an excellent reference for learning how he 8th AF was organized, tactics, machines, munitions, and includes plans of all the airfields assigned to the Mighty 8th. Touted as the 3rd book in a trilogy (The Mighty Eighth and The Mighty Eighth War Diary), it is still a separate book written independently of the other volumes. Other books include The Mighty Eighth the Colour Record and The Mighty Eighth Warpaint and Heraldry.
Inside Hitler's Germany: Life under the Third Reich by Matthew Hughes and Chris Mann. This book takes a look at life inside Germany from the rise of Hitler until its fall. A close look at the lives of the civilians, soldiers and Hitler's henchmen. An intersting book if you want a glimpse of life on the other side.
Airmen Rest Homes:
I have received several questions regarding rest homes used by the 8th Air Force. Here is a list:
Stanbridge Earls (Romsey, Hants).
Palace Hteol, Southport (Lancs).
Moulsford Manor & Bucklands (Berks).
Combe House (Shaftesbury, Dorset).
Walhampton House (Hants).
Aylesfield House (Alton, Hants).
Roke Manor (Romsey, Hants).
Pangbourne House (Berks)
Spetchley Park (Worcs)
Furz Down House (Kings Sombourne, Hants).
Eynsham Hall (Whitney, Oxon).
Keythorpe Hall (Tugby, Leics).
Ebrington Manor (Gloucestershire).
Knighthayes Court (Tiverton, Devon).
I'm not sure which was used by the 486th. Some of the above were exculsive to officers or enlisted men. If anyone has more information, please contact me.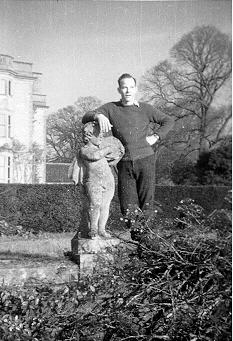 LT Hiss, Himel crew, 832nd, enjoys a break at a rest home.
Featured Webpage:
Aircraft of the ETO
March | Association | May