Philip Service Brinkman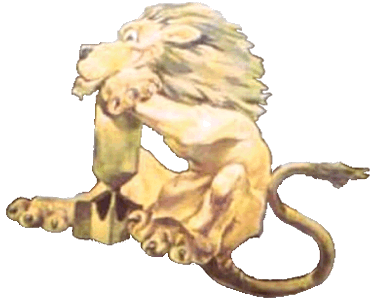 "Leo"
These reproductions were made from original water colors painted by Phil S. Brinkman while he was assigned to the Army Air Force Station 174, Sudbury, England. Phil joined the Army Air Corps in the summer of 1942. Because he was an accomplished commercial artist at the time he entered the army he was assigned to Special Services. He arrived at Davis-Monthan Airbase, Tucson, AZ and quickly set his paintbrush to any blank surface. He completed a large mural, "The History of Flight," on the walls of the Service Men's Club in 1943. This mural was seen by the commander of the 834th Bomb Squadron (H), Winfred "Jip" Howell who sets up a transfer to bring Phil into the 834th. The idea of adorning the B-24's of CAPT Howell's with art resulted in the famous "Zodiac Bombers." In the Spring of 1944 the 486th Bomb Group, comprised of the 832nd, 833rd, 834th and 835th Bomb Squadrons, was sent to England. These water colors reflect this time and the activities on the Sudbury Airfield. Click on any image for a better look.

New B24

B17 ETO, Sudbury

"Virgo"
Pilot Charlie Macgill

C-530 "War Eagle"

Halifax III, Flight Sargent Adams, Pilot

486th BG, the Colonel's Ship

Airfield control caravan

About the Zodiac Bombers

834th BS, Site #4
8th AF England
Other nose art
Each image is 13.5" x 10.5", print size is 15.5" x 12.5". The prints are of a limited edition of 200 and are $35.00 each, or purchase a set of four for $120.00. Please add $4.00 for postage on your order. To place an order, write to:
Phil Brinkman passed away on May 17, 2000. You may write to Phil's daughter at:
Phylis Brinkman Craig
20804 NE 132nd Ave.
Waldo, FL 32694
(352) 468-2001 (voice)
(352) 378-6039 (Fax)
PSBrinkman@aol.com

Copyright © 1998-2016 486th Bomb Group Association.