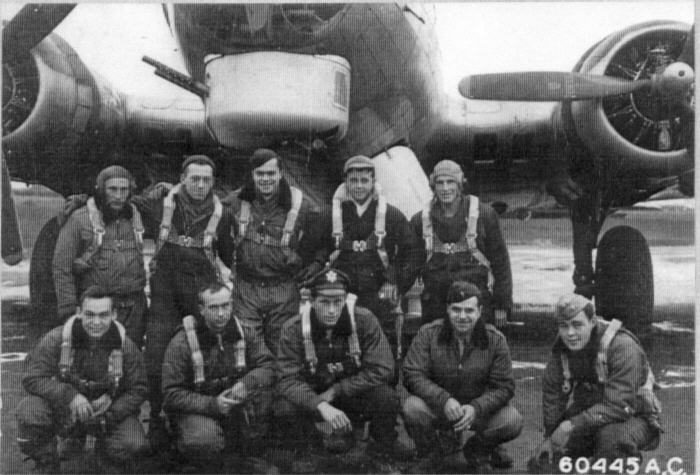 LT Dauenhauer's Crew
Kneeling (L to R): Ken Holmes (N), Vincent Holden (PPN), Richard Dauenhauer (P), Dominic Leuzzi (CP), and Robert Duthie (B). Standing (L to R): Raymond Reynolds (BG), Louis Jaik (FE/Top), Richard Hanselman (Arm/WG), Joseph van Dine (G) and Ray Flanagan (R/O/G).
< Dale | Deckelmayer >
Copyright © 1998-2016 486th Bomb Group Association.