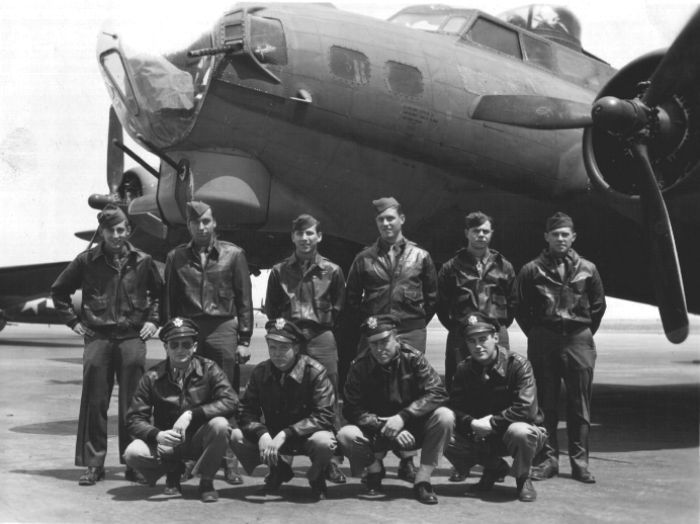 LT Eakin's Crew
Front (L to R): LT Dean Eakin (P), LT Daniel Casey (CP), LT Joseph Grabow (N), LT James Stewart (B). Standing: (L to R): TSGT Wendell Holmes (FE), TSGT Fay Daniel (RO/G), SSGT Sloan Gibson (TG/A), SSGT Clinton Kimbro (WG), SSGT Tharon Eicher (BG), SSGT Joe Harris (WG). (Photo courtesy of Daniel Eakin, nephew of Dean Eakin and crew info courtesy of Keith Grabow, son of Joseph Grabow).
< Dunbar | Ellingsford >
Copyright © 1998-2016 486th Bomb Group Association.