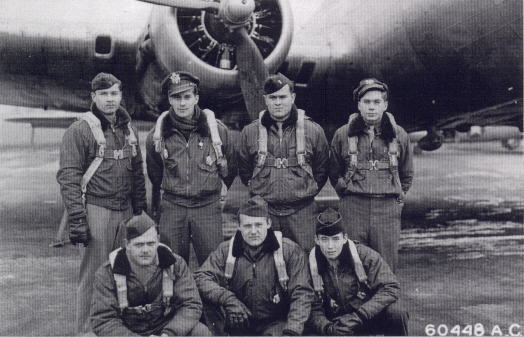 LT Estersohn's Crew
Standing (L to R): 2nd LT Ira Slingsby (CP), 2nd LT Ronald Casperson (B), 2nd LT Carl J. Estersohn (P). Front (L to R): SGT Joe Curley (BG), SGT Pete Herakovich (TG), SGT Joe Cummings (FE/TT). Not pictured: SGT Joe York (G).
< Ellingsford | Fadden >
Copyright © 1998-2017 486th Bomb Group Association.