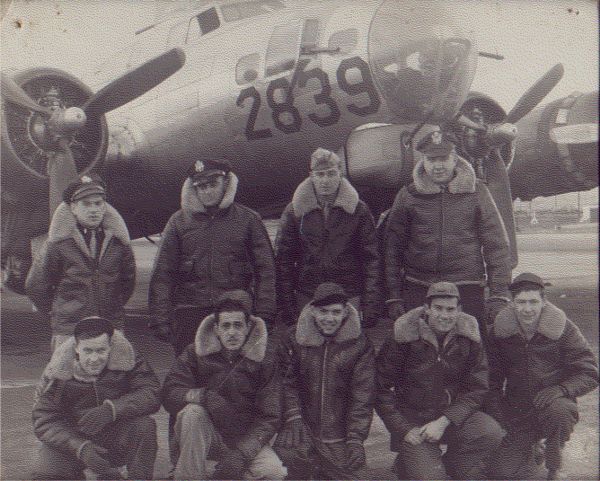 LT Fadden's Crew, 834th BS (H).
Standing (L. to R.) - Bob Bradley (B), Jim Howell (N), Darrell D. "Hoppy" Hopkins (CP), Joe Fadden (P). Front row - Merlyn "Shorty" Hall (BG), Henry "Hank" Huerta (FE), Ralph "Bud" Hillman (RO), Tom Fehr (WG), Alex Campbell (TG). This photo was taken at Ardmore, OK, Jan. '45, at the completion of Combat Crew Training. Next stop - Station 174. (submitted by Bud Hillman).
Copyright © 1998-2016 486th Bomb Group Association.