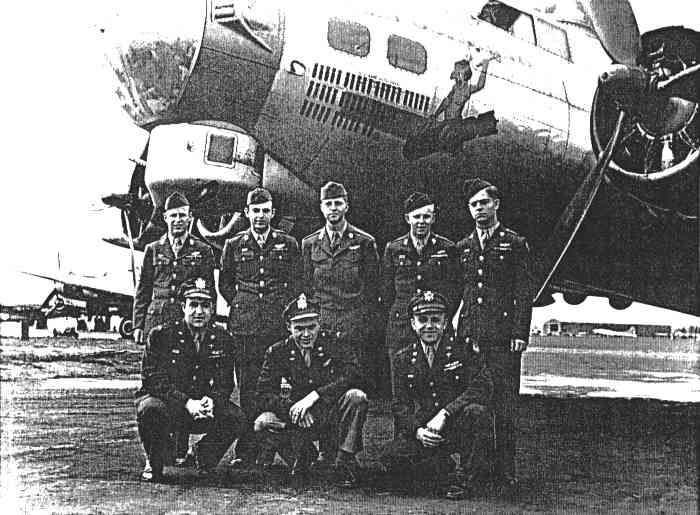 The crew of "Chief Oshkosh"
Standing (L to R): Ed McGiff (RO), Louis Allen (FE), Daniel Nealy (G), Glenn Markham (G), and Willard Deforrest (G). Front (L to R): Weinstein, John Barry and Wilber Genz (P). (486th collection, 8th AF Museum via David Brown)
Copyright © 1998-2016 486th Bomb Group Association.