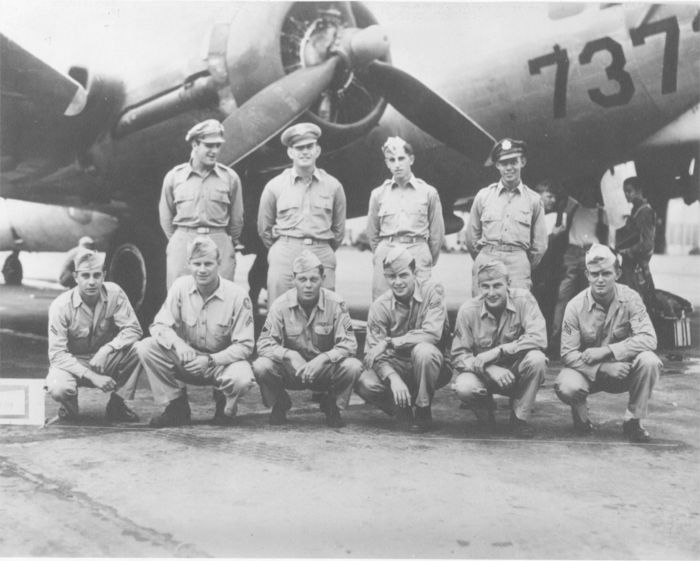 LT Chase's Crew
The Shuttle/Chase crew in Ardmore, OK, summer 44 prior to deployment to the ETO. Standing (L to R): Anthony Shuttle (original pilot), Obie White (CP), William Oerther (N), Richard Lincoln (B). Front (L to R): Lawrence Ridley (FE), Joe Heaps (RO), Warren Chowning (WG), Robert Mottrum (WG), Russell Gable (BG) and Carl Schoonover.
Anthony Shuttle was the original pilot for this crew, but was injured while on leave prior to deployment. His injuries caused his discharge from active service. His crew proceeded to Sudbury and flew with LT Craftsman until he completed his tour a few missions later. LT Chase then became their pilot. (submitted Lawrence D. Ridley)
Copyright © 1998-2016 486th Bomb Group Association.